Friends only. Comment to be added.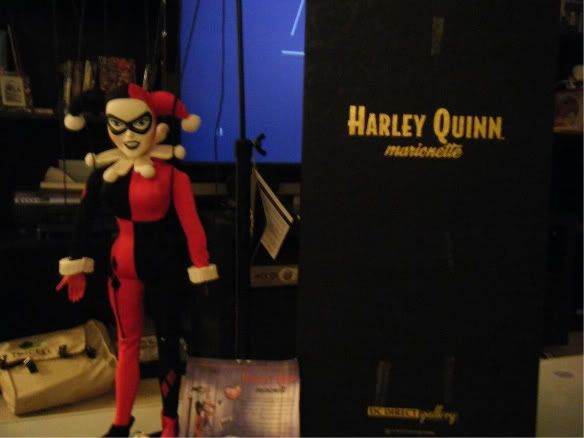 Yes, that is a Harley Quinn marionette.
(
More pictures under cut.
Collapse
)
We found her at Springfield Mall at what used to be Fancy World but is now called Fan Club. Apparently this is a limited edition (one of 1000) and apparently it is awesome. Mitchell found it, and, after checking it out, got it at what turns out is a pretty awesome price thanks to the nice dude who sold it to us.
Current Mood:

happy